Apple Making Plans to Extend iBookstore Internationally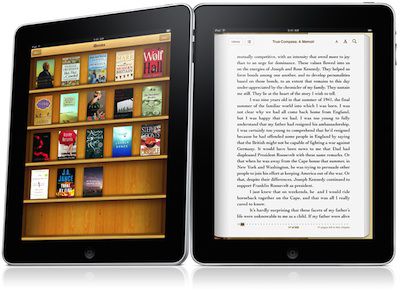 While much has been made of Apple's negotiations with book publishers to bring their content to the company's iBookstore for distribution to the iPad, little news has surfaced about Apple's plans to extend the iBookstore beyond the United States. Since the device's introduction, Apple has noted that the iBookstore will only be available in the U.S. at launch, although it has been presumed that the company is planning to extend the offerings to other countries around the world.
A new Apple job listing posted yesterday confirms just that, with the company looking to hire a manager for its "Asia Pacific & Canada" iBooks division. While the exact geographic coverage for the position is not given, it appears at this time to be primarily focused on Canada, Australia, and New Zealand, with other countries also in the mix.
The role includes: working with management, regionally and in Cupertino to determine strategies and priorities for iBooks in Canada, Australia, New Zealand and other countries; identifying content providers to target, establish and develop relationships; working with legal and production teams to finalize relationships and secure content; and coordinate launches with partners, production, and marketing. This role will also be responsible for marketing the books offering on the iBooks store by coordinating with Apple's production teams, the marketing team, and the production and marketing teams of partners.
The successful employee holding the position will be based in either Markham, Ontario (outside of Toronto) or Sydney, Australia.
Apple is also beefing up its broader iBookstore staffing, with brand-new job postings seeking publisher account managers, including one focused on independent publishers, as well as several operations-side and marketing employees. Apple is presumably also pursuing international deals in countries other than those covered by the "Asia Pacific & Canada" division, although there are no currently open positions listed for such regions.