DigiTimes Claims Display Improvements in Next-Generation iPhone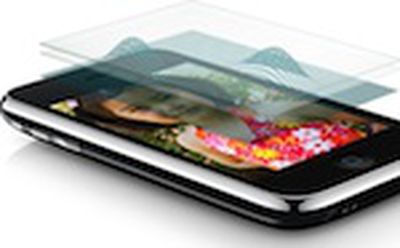 In a report today, DigiTimes claims that the next-generation iPhone's display will see a number of improvements that will push it to the front of the pack among smartphones. The upgrades come as manufacturer Foxconn appears to be planning to ship 24 million of the next-generation iPhones during 2010.
The next-generation iPhone's display has been the topic of significant discussion since Daring Fireball's John Gruber reported that it would carry a resolution of 960 x 640 pixels, up from 480 x 320 in the current iPhone. Despite the appearance of several prototype iPhones in recent weeks, the only confirmation of the higher resolution display has been a qualitative comparison with the current iPhone suggesting that it is the case. DigiTimes' report today again suggests that the new iPhone will in fact carry a 960 x 640 screen.
The next-generation iPhone's display will also reportedly adopt fringe-field switching (FFS), a technology that should improve viewing angles and performance in bright sunlight.
By incorporating FFS technology, which enables a wider viewing angle and clearer visual quality under in sunlight, Apple is aiming to improve the handset's e-book reader features and promote its iBooks Store. HTC's Hero smartphone has already adopted this technology.
The report also notes that the panel on the new iPhone is 33% thinner than in current models, allowing for increased battery size.
In addressing the brains behind the forthcoming iPhone, the report claims that users can expect an ARM Cortex A8 processor, of which the Apple A4 processor used in the iPad and observed in one of the prototypes is an implementation. The report claims, however, that it will also offer 512 MB of RAM.
The iPhone 4G will run on the Arm Cortex A8 processor and a 512MB memory module from Samsung Electronics, doubling the memory capacity seen in the iPhone 3GS to take advantage of the multi-tasking capability of the iPhone 4.0 platform, Kuo revealed.
This information conflicts with evidence from the prototype that recently surfaced in Vietnam, which carries only 256 MB of RAM, the same as in both the iPad and the iPhone 3GS.
Apple is widely expected to introduce the new iPhone on June 7th at its annual Worldwide Developers Conference.