Prototype iPhone Video, A4 Processor, High Resolution Screen?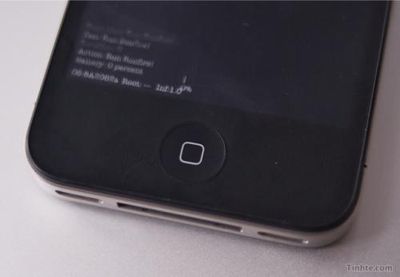 Tinhte provides
more high quality photos as well as a hands on video with the latest leaked next generation iPhone. According to a
rough translation
, they did try connecting it to a Mac but with no luck getting iTunes to recognize it.
Here's a hands on video:
From analyzing the photos of the teardown, it seems clear the processor in the new iPhone is A4-based as it shares the same markings as the processor from the Apple iPad:

Leaked iPhone processor on left, iPad processor on right
Finally, a couple of readers have been trying to analyze the images and seem to believe that the new iPhone does have a higher resolution screen based on some basic analysis: