Search Warrant For Lost Next-Generation iPhone Ordered Unsealed [Updated]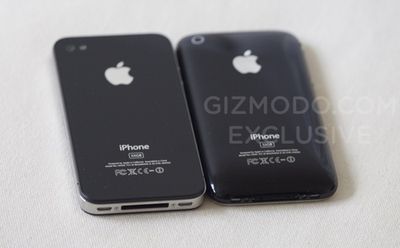 Bloomberg reports
that the search warrant authorized by a judge in San Mateo County that allowed police to
seize
evidence related to the lost next-generation iPhone that appeared in the hands of
Gizmodo
has been ordered unsealed. The warrant is expected to confirm that Apple itself
reported
the iPhone's disappearance and requested the investigation into the circumstances surrounding the situation.
Judge Clifford V. Cretan in Redwood City today ruled against the San Mateo County District Attorney's office, which argued that unsealing the documents will reveal identities of potential witnesses and compromise the investigation. Media organizations argued they should have access to the documents based on constitutionally protected free-speech rights.
CNET notes that the 19-page warrant is to be made available to the public within the next several hours, no later than 2:00 PM Pacific Time.
A coalition of media outlets have been pushing for the release of documents related to the search and filed a request last week to have them unsealed. In an initial ruling, one San Mateo County judge declined to unseal the documents and referred the case to Cretan, who had originally issued the warrant. Cretan reportedly decided today to unseal the search warrant after ascertaining that public knowledge of its contents will not compromise the ongoing investigation.
Update: CNET has been updating its story with excerpts from an affidavit from a San Mateo County detective related to the search warrant request, including a disclosure that Apple CEO Steve Jobs personally contacted Gizmodo editor Brian Lam to request the return of the iPhone.
Sewell told me that after Gizmodo.com released its story regarding the iPhone prototype on or about 4/19/2010, Steve Jobs (Apple CEO) contacted the editor of Gizmodo.com, Brian Lam. Jobs requested that Lam return the phone to Apple. Lam responded via the e-mail address...that he would return the iPhone on the condition that Apple provided him with a letter stating the iPhone belonged to Apple.