Apple Offers Replacement Program for iPod Shuffle Headphones With Remote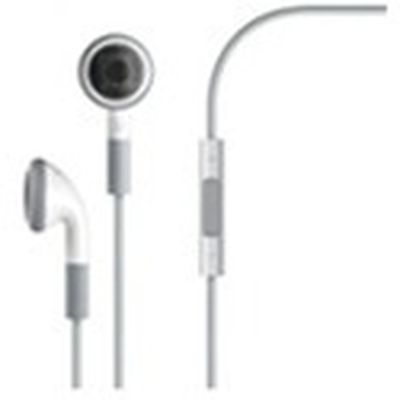 Apple today launched a new replacement program for users experiencing problems with the headphones that shipped with Apple's third-generation iPod shuffle that launched in March 2009 and was updated last September.
Apple has determined that the Apple Headphones with Remote included with the iPod shuffle (3rd gen) may fail under certain conditions. A very small percentage of iPod shuffle owners have experienced this issue. These headphones were included with the iPod shuffle (3rd generation) made between approximately February 2009 and February 2010.
Users experiencing non-responsive or intermittently-responsive controls on the integrated remote or unexpected volume changes or voice feedback should check to see whether their iPod shuffles fall into the range of affected serial numbers.
Serial number ranges of the iPod shuffle with the covered headphones:
xx909xxxxxx to xx952xxxxxx
xx001xxxxxx to xx004xxxxxx
Apple's accessory headphone systems, Apple In-Ear Headphones with Remote and Mic and Apple Earphones with Remote and Mic, experiencing similar symptoms are also covered by the replacement program.
Affected users in the U.S. should use Apple's online support system to request replacement headphones. Along with the replacement headphones, Apple will provide a pre-paid return envelope to provide for the return of the defective headphones. Users may also visit an Apple Retail Store (or Apple Authorized Service Provider outside the U.S.) for replacement.