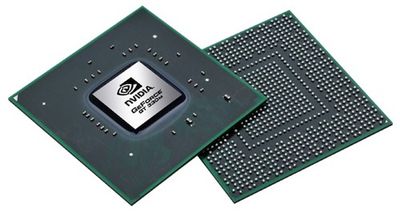 A new
support document
posted by Apple yesterday notes that the company's new
15" and 17" MacBook Pro models
released earlier this week are unable to utilize the Intel HD Graphics package when running in Windows and are thus restricted to using the discrete NVIDIA GeForce GT 330M graphics card under such usage. The restriction affects Windows 7, Vista, and XP.
Windows cannot take advantage of both graphics processors that come with some MacBook Pro computers. By default, Windows uses the NVIDIA GT216 discrete graphics processor when available.
"GT216" is an internal code name used to identify a handful of graphics processors from NVIDIA, including the GeForce GT 330M used on the larger MacBook Pro models.
The ability for the system to seamlessly switch between the integrated graphics from Intel and NVIDIA's discrete graphics has been touted as one of the major feature implementations that has enabled Apple to significantly boost the battery life on its new MacBook Pros. Restricting the machine to discrete graphics only while booted into Windows will certainly have a detrimental effect on battery life for those users.
The news may not be a tremendous surprise given that the automatic graphics switching technology was developed by Apple and is handled by Mac OS X based on the frameworks being called upon by applications. Some users have, however, looked for official confirmation of this fact, and Apple has now provided it in its support documentation.