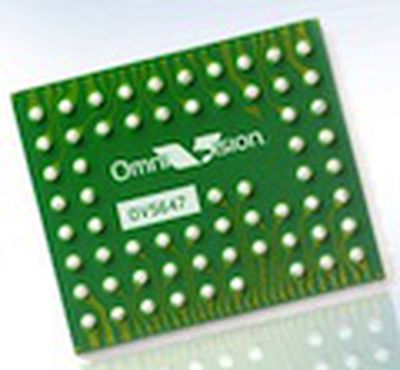 TheStreet's Scott Moritz reports on a research note from analyst Ashok Kumar claiming that Apple has signed on with Sony for an 8-megapixel camera sensor for the 2011 iPhone.
Hello Sony (SNE), goodbye OmniVision (OVTI). Apple has picked Sony's 8-megapixel camera chip for the 2011 iPhone, according to supply and manufacturing sources, said Rodman Renshaw analyst Ashok Kumar.
If true, it's good news for iPhone fans looking for more photo shooting power on their phones. But the move would displace OmniVision, Apple's current camera supplier to the iPhone.
OmniVision has been reported to have received from Apple orders for 5-megapixel camera sensors for the next-generation iPhone expected to be introduced later this year. The iPhone 3GS currently sports a 3.2-megapixel sensor.
Moritz has had a spotty track record in his own predictions over the years, and has recently focused his efforts in large part on republishing information from research notes by Kumar, who carries a mixed record himself. In addition, the inherent uncertainties in information regarding a product two generations in the future has led us to post this item on Page 2.