iPad Tech Specs: Cortex A8, 256MB Ram, PowerVR SGX 535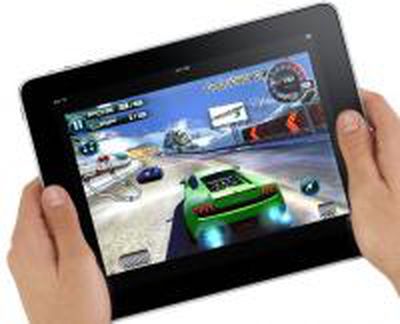 With the iPad now in the hands on developers and consumers. we finally get a peek into the internal hardware and performance of the device.
Early benchmarks from the device show that the iPad is about twice as fast as the iPhone 3GS when running native applications. The speed up appears to be entirely focused within Apple's A4 processor, as it appears the iPad shares the same PowerVR SGX 535 GPU and same 256MB RAM found in the iPhone 3GS. Early hardware teardown reports had claimed 512MB of RAM but these have later been corrected. 256MB of RAM also corresponds to the available RAM the system reports to apps.
According to IO Registry Tree dumps, it's also apparent that the Apple's A4 processor is based on a single core Cortex A8 design rather than the new Cortex A9. In fact, running at 1GHz, the A4 sounds similar to the Samsung Hummingbird ARM processor. Readers may remember that Intrinsity is the company behind that processor. Intrinsity is believed to have been recently acquired by Apple.