iPads Arrive, Unboxing, Teardown and More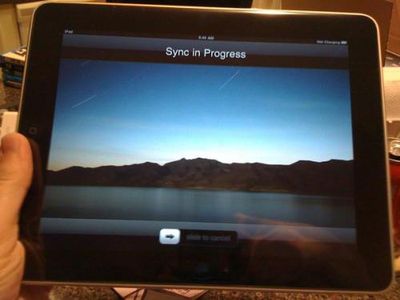 Photo by anubus84
Apple stores opened at 9am this morning to start selling the iPad to customers. Some forum readers are starting to post impressions and photos in
this forum thread
. Meanwhile,
iFixit
already has one that they are
disassembling
.
Here are some instructions and tidbits we'll be gathering and updating over time:
- First impressions/delivery forum thread
- MacRumors' iPad forum for further discussion
- Video of iPad unveiling at Apple Store.
- Apple posted instructions on how to set up MobileMe on iPad
- "Get Started" guide and User Guide (PDF)
- Apple's iPad Case and the iPad Dock are incompatible with each other.