Filemaker's Bento Personal Database App to Launch for iPad
In the lead up to the iPad launch, a number of leaks have revealed some of the iPad App Store launch titles. While popular iPhone games such as Flight Control and Real Racing are amongst the first group of apps, one of the big promises of the iPad was that productivity apps would be able to make further use the iPad's extra screen real estate.
Apple's iWork applications Keynote, Pages and Numbers are known to be making the jump to iPad. Meanwhile, OmniGroup also pre-announced that they will be delivering their 5 of their productivity tools to the iPad.
MacRumors can now reveal that Filemaker's Bento is also launching for iPad and will be available as a launch title. Bento is an easy to use personal database system that was originally released for the Mac. Filemaker has already released an iPhone/iPod touch version that was well received. A screenshot of the iPad version is provided here: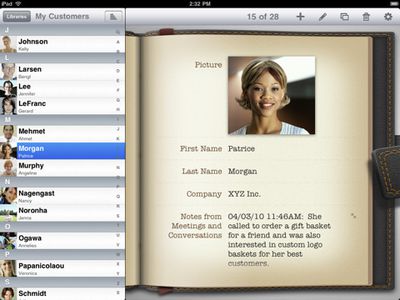 Like the iPhone app,
Bento
for iPad can be used as a standalone app or will wirelessly synchronize with Bento 3 for the Mac. The App comes with dozens of ready to use database templates that can be customized for your own usage. The iPad version of
Bento
is priced at $4.99, the same as the current price for the iPhone version.