Apple Keeping Tight Wraps on iPad as Lucky Developers Gain Restricted Access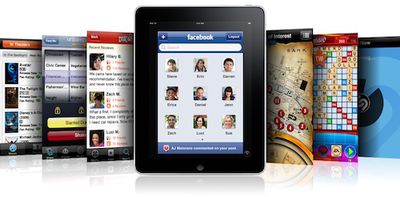 Bloomberg BusinessWeek reports
that select developers have been provided access to the iPad ahead of its official April 3rd launch, allowing them the opportunity to build and test their application directly on the device rather than having to rely on simulator tools built into the
Software Development Kit
offered by Apple as part of its developer program for the platform.
The access comes with a price, however, as the lucky developers are obligated to sign a 10-page confidentiality agreement requiring them to utilize a number of security measures to prevent unauthorized access to or removal of the iPad in their possession.
Would-be testers of the tablet-style computer, due to be released Apr. 3, must promise to keep it isolated in a room with blacked-out windows, according to four people familiar with the more than 10-page pact that bars partners from disclosing information about the iPad.
To ensure that it can't be removed, the iPad must also remain tethered to a fixed object, said the people, who asked not to be named because their plans for the iPad have not been made public. Apple (AAPL) won't send out an iPad until potential partners send photographic evidence that they've complied.
Not all developers requesting early access to iPads have been granted the benefit, but Apple's desire to offer compelling content at the time of the device's launch has apparently resulted in partnerships with a few key developers.
In fact, News Corp. CEO Rupert Murdoch mentioned earlier this month that The Wall Street Journal was one of those entities that had been provided access to an iPad, noting that the device was "under padlock and key" and that the key was "turned by Apple every night".
The security measures are reminiscent of those apparently visible in leaked photos of the iPad that appeared just prior to its official introduction and that show the device bolted to a table and covered with a black cloth. Apple has reportedly routinely utilized such measures in its own labs as it works to maintain as much secrecy as possible surrounding upcoming products.