New iPad SDK Adds Gesture Tools, Removes Video Chat Icons
Apple yesterday released the fourth beta version of the SDK for iPad developers, and observers have started to find a few differences popping up in the latest update.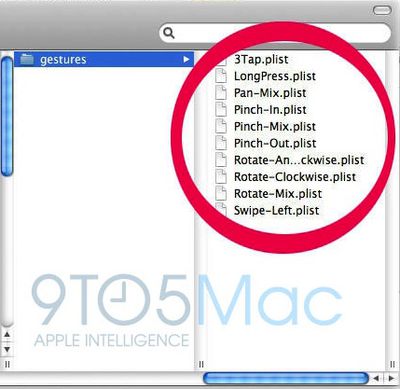 9 to 5 Mac reports
that Apple has added support for "3Tap" and "LongPress" gestures to the SDK, suggesting that the company is opening the door for developers to take advantage of these gestures in their applications. The gestures themselves are not new, as Apple has utilized them for such options as turning the iPhone's display on and off when using VoiceOver (triple tap) and activating copy/cut/paste (long press), but the added files should make it easier for developers to use them.
9 to 5 Mac also notes that Apple has removed several icons that previously hinted at the ability to accept or decline video chats on the iPad. Despite the apparent absence of a camera in the iPad, hooks for videoconferencing were discovered in the iPad SDK, leading to speculation that either a camera would be an added feature announced before launch or had been planned and was scrapped for unknown reasons. Hints of front-facing camera capabilities have continued to surface in iPad SDK betas, but it appears that Apple has begun removing some of these references.