TV Networks Continuing to Resist Apple's Effort to Slash iTunes Pricing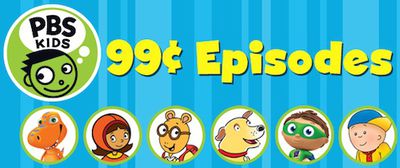 The New York Times reports
that television networks are continuing to resist
Apple's push
to lower episode pricing for their shows to $0.99, down from the current $1.99 price point for standard definition content. The networks reportedly continue to be skeptical of the value of such price cuts, despite
claims
that some of them have agreed to participate in a trial of the lower pricing to coincide with the launch of Apple's iPad.
Television production is expensive, and the networks are wary of selling shows for less. They are equally wary of harming their far more lucrative deals with affiliates and cable distributors, who may feel threatened by online storefronts like Apple's and those operated by Amazon, Microsoft and Sony.
But the networks do not want to ignore the 125 million customers with credit cards who have iTunes accounts, either. "We're willing to try anything, but the key word is 'try,' " said a TV network executive who requested anonymity because his company had declined to comment publicly on talks with Apple.
Comments from CBS CEO Leslie Moonves suggested that his company is talking with Apple about participating in the trial, and today's report notes that PBS is currently running a three-week experiment with reduced pricing on several of its children's shows.
Apple has also been said to be pushing for a television subscription service that would allow users to replace their cable television service with a package of popular TV shows distributed through iTunes for $30 per month. While networks have also been reluctant to consider such an offering, sources indicate that the possibility remains under discussion.