With less than 48 hours to go until Apple's media event where it is widely expected to introduce its tablet device, the Internet has been awash in claimed "leaked" images of the new device. We've gathered here a few of the recently-surfaced images for interest's sake, but we believe that none of them are genuine.
French site Be Geek published [Google translation] a set of three images appearing to depict a device offering two iPhone-like "home" buttons.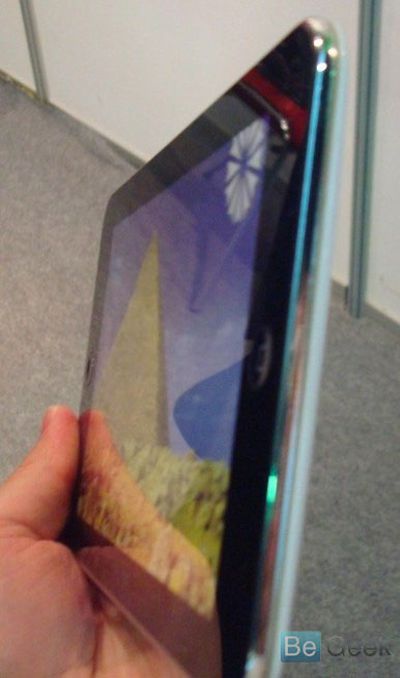 Meanwhile, another pair of images surfaced on Twitter and has been widely reposted, showing a sleek tablet device lacking any front buttons sitting on the keyboard of a MacBook Pro.


And finally, French site
Nowhereelse.fr publishes
[
Google translation
] a submission it has received claiming to be an advertisement for Apple's "iPad" tablet device.
Nowhereelse.fr
has a very poor track record when it comes to leaked images and video, having posted
several
fake
and
presumably fake
submissions in the past.