Apple Still Considering Offering a Stylus?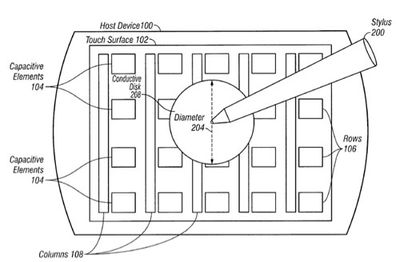 Tablet-like device depicted with stylus
Given Steve Jobs'
distaste for styluses
, it comes as a surprise that Apple has recently applied for a patent application exploring the use of a stylus for the capacitive touch sensors found on the iPhone. Unlike the
recently revived Newton patent
, this
new patent
was actually filed with today's technology in mind.
The document explores the use of a stylus on modern devices such as the iPhone which are typically tuned for finger detection. Unlike older resistive screens, the new capacitive screens require styluses to have special conductive tips in order to be recognized. While we don't expect Apple to offer a stylus for the iPhone, the input methods for the upcoming tablet has remained up for debate.
The patent application is authored by John Elias, one of the co-founders of Fingerworks.