Apple Researching Pen-Based Input Recognition for Tablet Devices?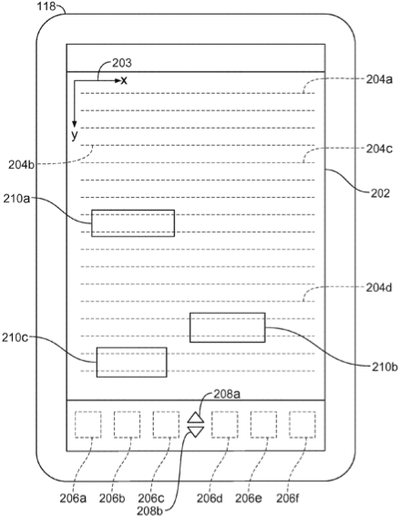 Illustrative Diagram of "Tablet" Allowing Pen-Based Input and Output
Unwired View reports
on a newly-published
patent application
from Apple disclosing software methods for processing pen-based computer input. While the patent application, which was filed on July 19th, 2009, is broadly written to apply to computers in general with pen-based input-only "tablets", the inventors also make reference to tablets with integrated display screens for both input and output, such as the company's much-rumored tablet device.
In particular, the described invention relates most specifically to handwriting recognition and the use of an "ink manager" to determine phrase being entered by the user before sending the phrases on to a handwriting recognition engine for deciphering.
To tell the truth, the patent app has little to do with a tablet computer per se. It's mostly concerned how to make digital ink recognition/interpretation process better, especially when filling out various forms. And it achieves that by trying to recognize full ink phrases, instead of a separate ink strokes: The ink manager collects separate ink strokes, determines when a whole phrase have been entered and passes that phrase to handwriting recognition engine.
Apple has placed a great deal of emphasis on its multi-touch technology used in the iPhone and iPod touch as a differentiator from what it has perceived as inferior stylus-based input methods. But the patent application published today indicates that the company has not completely abandoned such technologies and is in fact seeking to continue improving their functionality.
The patent application's lead inventor is Larry Yaeger, a former Apple researcher who was instrumental in designing the handwriting recognition software used in both the Apple Newton and the Inkwell feature of Mac OS X. He is currently a professor at Indiana University.