CES isn't complete without unique and out-of-the-ordinary products to complement the more mainstream gadgets. Beyond finding accessories that enhance the functionality of an iPhone or iPod touch, like mophie's marketplace magnetic strip reader or one of the new iPhone infrared remote accessories to be released soon, we found a few that will suit those with more unusual tastes.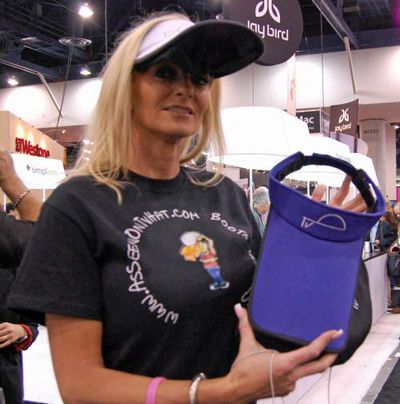 Probably the oddest iPod accessory we came across was the As Seen on TV Hat. The hat has an extended bill that can hold your iPhone, iPod touch, or other media player at a reasonable viewing distance and small curtains to provide an environment suitable for watching videos in a variety of lighting conditions. This strange accessory costs $19.95, comes in cap or visor form and includes a neck protector.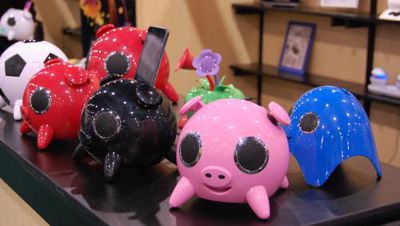 The latest iteration of Speakal's iPig docking station and speaker for iPod/iPhone was on display, putting out much louder-than-expected sound complete with touch-sensitive ears to control volume. The $139.99 iPig is compatible with just about every iPod and iPhone model, though it will not charge the iPod shuffle. Speakal also offers this speaker/dock combination in other animal incarnations and shapes as well, including a panda, a ghost and more, all in a variety of colors.