CES: Palm Pre Plus and Pixi Plus, Dell 5-Inch Tablet Prototype
Announcements are continuing in full force at CES today, with a number of Apple competitors showing off new gadgets looking to set the bar for technology in 2010.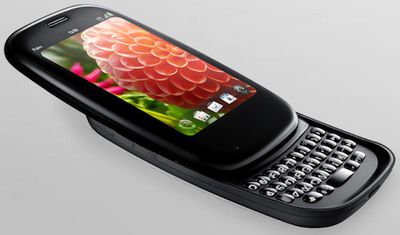 Palm Pre Plus
Palm today
unveiled
several new products and initiatives, including the new Pre Plus and Pixi Plus, both destined for Verizon later this month. The Palm Pre Plus bumps storage to 16 GB from the 8 GB found in the original Pre and includes a Touchstone-compatible back cover to allow for wireless induction charging. The Palm Pixi Plus gains Wi-Fi capabilities, as well as multiple colors of Touchstone charging covers.
Both phones will be compatible with Palm's new mobile hotspot application, which allows users to set up mobile Wi-Fi networks using Verizon's 3G data services. Engadget and Gizmodo have both offered hands-on impressions of the new devices.
In addition to the hardware, Palm also announced the coming availability of a number of 3D games from such vendors as EA and Gameloft. Finally, Palm opened up its webOS developer program to all interested parties, and announced a $1 million "Hot Apps" prize pool for developers of the most successful applications.

Dell Prototype Slate Tablet
Dell today also
showed off
its prototype
5-inch slate
, an Android-based device offering a 5-megapixel camera and an apparent SIM card slot. Dell representatives have refused, however, to offer additional information on the device to this point.