Official Google Phone Coming in January 2010, Testing Now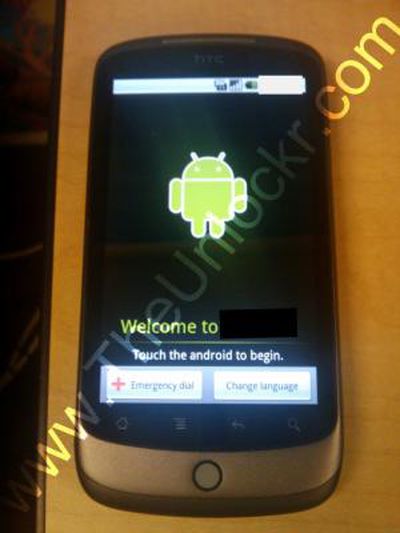 Leaked image from TheUnlockr.com
TechCrunch reports
that Google has begun testing a new Android device with their employees. The new device is said not to be just another Android-based phone, but
the official Google Phone
that has been rumored for some time. From TechCrunch:
Google is building their own branded phone that theyll sell directly and through retailers. They were long planning to have the phone be available by the holidays, but it has now slipped to early 2010. The phone will be produced by a major phone manufacturer but will only have Google branding (Microsoft did the same thing with their first Zunes, which were built by Toshiba).
There wont be any negotiation or compromise over the phones design of features Google is dictating every last piece of it. No splintering of the Android OS that makes some applications unusable. Like the iPhone for Apple, this phone will be Googles pure vision of what a phone should be.
This new phone is said to be a no-compromises version of an Android phone and has been reported to include these details/features:
- Sold as an unlocked GSM phone, so in the U.S. T-Mobile and possibly AT&T
- Android 2.1
- Uses Snapdragon chip and is "really, really fast"
- High resolution OLED screen
- Thinner than iPhone
- Two mics, one on the back to reduce background noise
- "Weirdly" large camera
- Touchscreen keyboard
- Voice to text for dictation
The Google Phone is said to be due for release in January 2010. The Snapdragon chip appears to be based on the same generation of ARM processor as the iPhone 3GS, though could be running at a higher clock speed. Apple, of course, is rumored to be working on their next generation iPhone, though it is not expected for release until mid-year.