Google today announced that it has issued an update to Google Earth [App Store, Free] the companion iPhone and iPod touch application to the company's desktop application offering virtual globe and other geographic information.
Among the biggest changes in Version 2.0 of Google Earth is the ability to view custom maps stored in the "My Maps" section of users' Google Maps accounts.
By logging in directly to your Google Maps account, you can view the same maps that you or others have created, using the My Maps interface. Maybe you're on a trip and want to see where Tony Wheeler, the co-founder of Lonely Planet, most likes to travel. Or perhaps you're walking around looking for a restaurant and you want to see where world-famous chef Ferran Adri likes to eat. All you have to do is click "Save to My Maps", open Earth on the iPhone, log in with the same account information, and voil, you have your same collection of My Maps right in your pocket.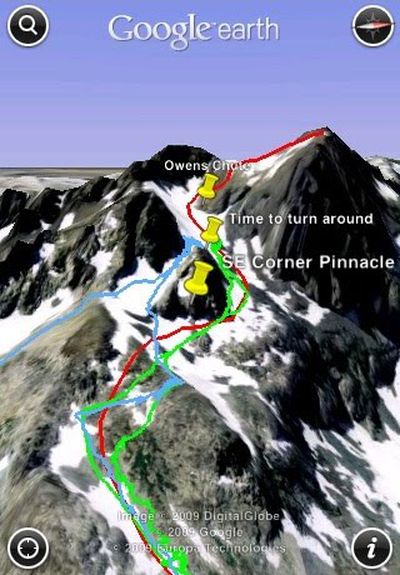 "My Maps" on iPhone
The update also adds visual feedback to highlight icons when they have been touched.
Now, when you touch an icon, a small glow appears under your finger to let you know which icon you have picked. If your finger touches more than one icon, you'll be taken to a list of all icons, so you can select the one you are interested in.
Finally, Version 2.0 boosts language support to a total of 31.