Touchscreen Remote for Apple TV?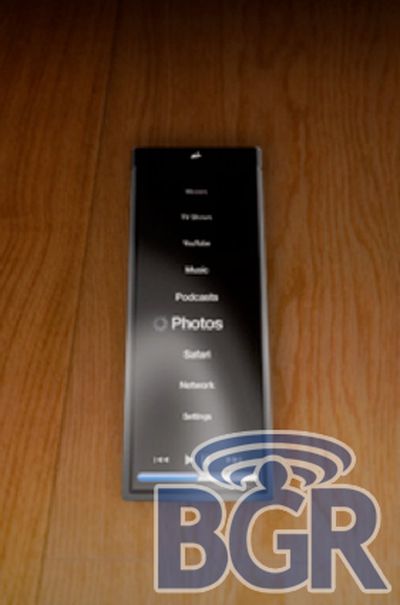 Boy Genius Report claims
that it has received an image of a product mockup for a forthcoming touchscreen remote that may be launched alongside an updated Apple TV. While the mockup appears to show a rather sophisticated (and likely costly) device that initially seems hard to believe, the report notes that the source providing the image is the same one who
accurately offered information
on iTunes 9's iPhone home screen organization and social networking features.
It seems a little far-fetched that this unit's only purpose would be to control an Apple TV, and you can even see a Safari option on the mockup. To be honest, it looks like a touch screen iPod nano, just longer. We're going to dig a little bit and see what we can find, but we figured we'd run this with a high dose of caution for informational purposes.
Apple earlier this month reconfigured its Apple TV offerings, eliminating the 40 GB model and dropping the price of the 160 GB model to $229.