Leaked iPhone Bezel Actually for Creative Zii Egg?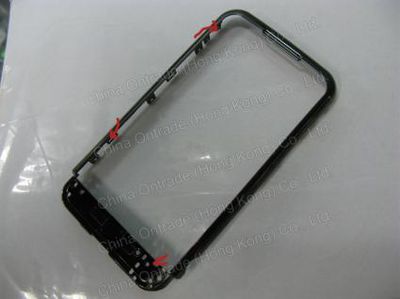 Back in May, an
image
of an "Apple iPhone 3Gen 2009" bezel appeared on Chinese parts supplier websites. This led many to believe that the new iPhone would adopt a slightly different design with a higher earpiece. As it turns out, it appears the part was real but mislabeled.

CNet Asia
provides a hands on with Creative's Zii Egg and provides this photo (above). The Zii Egg is a multi-touch iPod touch-like device that runs Google's Android operating system. The device, though, bears a strong resemblance to the leaked bezel images, suggesting that it had simply been mislabeled all along.