Next Generation iPhone Case to Have Matte Finish? Enhanced 3G?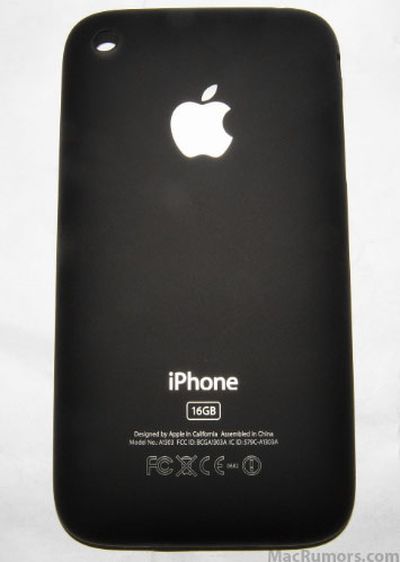 Previously leaked
matte iPhone case
Alongside
the artist rendition
of the upcoming 5G iPod Nano, iLounge
also weighed in
on the rumors surrounding the next generation iPhone.
They've been told that the next-generation iPhone will come in two different storage capacities across 3 distinct models depending on your local mobile carrier. The models are described as "3G, enhanced 3G ("3.5G/3.75G"), and mainland China versions". The case is said to be the same general design as the current model but with a "less scratchable matte plastic body". A previously leaked case image is included above which matches this description.
iLounge reports that only one version, however, will be made available to specific countries. China will obviously only get the Chinese version, while other customers will only get either the 3G or 3.5G models depending on their local carrier support. We would expect that U.S. AT&T customers would be given the 3.5G model which is likely to support the new 7.2 Mbps data network being deployed by AT&T.