Microsoft Readying iPod Touch Rival: Zune HD?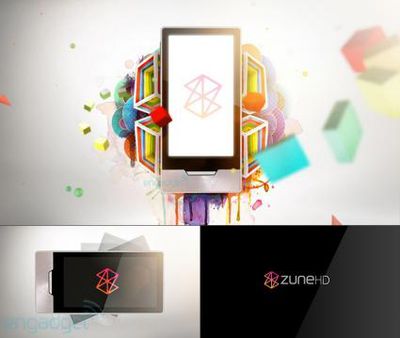 Engadget posts
evidence that Microsoft is further positioning itself directly against Apple's product line. Marketing images of a so-called "Zune HD" whos an iPod touch-like media player.
We present what might possibly be your first look at, yes... the Zune HD. In the gallery below, you can see images from what appears to be a forthcoming marketing campaign for Microsoft's new PMP. We don't have any word on specs right now, though we've got a sneaking suspicion this will have an HD display.
Microsoft's Zune music player was originally launched in November 2006 as a competitor to the iPod. Zune sales have not been particularly impressive and still falls well behind the iPod in marketshare.
A "Zune HD", however, would position a device head-to-head against Apple's iPod Touch which has seen tremendous sales since its introduction. Apple revealed that there have been 13 million iPod Touches up until December 2008. The popularity of the iPod Touch, however, is in part due to the increasing popularity of the iTunes App Store. Specifically, Apple has been aggressively marketing the iPod Touch as a gaming device. It's unclear if Microsoft's "Zune HD" would do anything more than playback movies and TV shows.