iPhone Video Recording Interface, Digital Compass, Voice Control and Auto-Focus Camera
Since the release of Apple's iPhone 3.0 beta firmware, users have been scouring the configuration files looking for evidence of future iPhone capabilities. The possibility of video recording has seemed increasingly certain with files for video uploading and editing having been discovered.
A new finding, however, should put to rest any doubts about whether or not Apple is planning to include video recording in future iPhones. This screenshot, which was discovered in the latest iPhone 3.0 beta, shows the interface Apple will provide for video recording: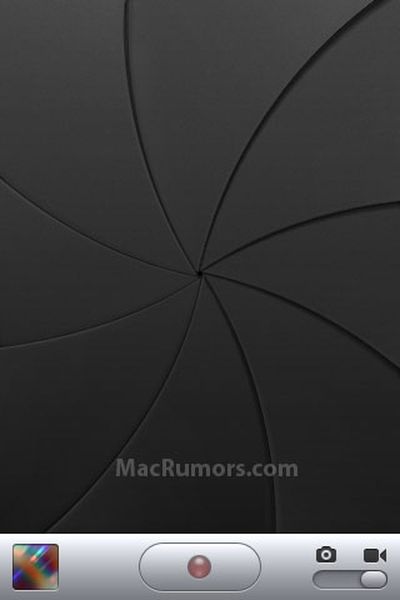 The interface shows the normal iPhone camera interface but with a switch on the bottom right which toggles between still camera photography and video recording. The video recording is not presently functional in iPhone 3.0 beta, and the interface is not accessible by default. Only when configuration files were modified telling the firmware that a Video Camera was present will this interface appear.
Other interesting capabilities found in the configuration files include "auto-focus camera", "magnetometer" (digital compass), and "Voice Control".
Apple is expected to release the final version of iPhone 3.0 this summer, and many believe that Apple will also introduce an updated iPhone around that time as well.