iPhone Nano Rumors Revived in Otherwise Quiet Lead-in to Macworld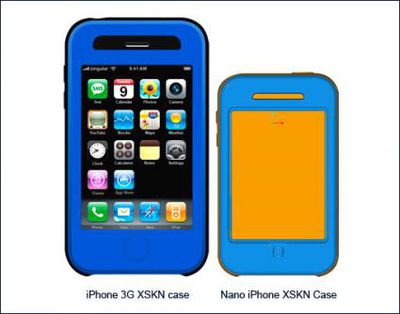 Questionably reliable
iDealsChina
publishes information and renderings of what it claims to be an "iPhone nano".
It is the same height as the just release Nano but wider and thicker and with the same iPhone 3G contours.
iPhone "nano" rumors have persisted for some time with speculation that Apple could introduce a smaller/cheaper version of the iPhone. The site claims the product will be announced at Macworld San Francisco 2009. iDealsChina, however, has a very mixed track record. In August, it passed off renderings of knock-off iPod clones as the real thing and also claimed that the new iPod Touch would have GPS (it did not). The site, however, did previously have access to Griffin case moldings that appeared to be real. The sizes could correlate with smaller touch screen photographs that iLounge published in June.
If Apple were to introduce a smaller sized iPhone, it would not likely be compatible with any of the App Store apps due to difference in screen size and resolution. This fact has led many to doubt that Apple would make such a move.
Otherwise, the rumor mill has been uncharacteristically quiet in the lead in to Macworld San Francisco which kicks off on January 5th, 2009. Also unusual is that at this late date, IDG has not yet announced that Steve Jobs will be hosting the expo's keynote speech.