More Confirmation of 3G iPhone Case Design?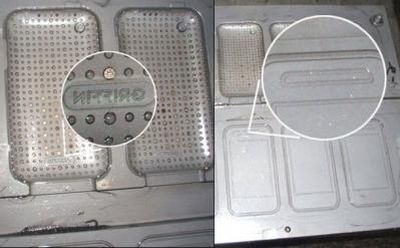 MacNN republishes
photos from
iDealsChina
which claim to be case moldings from
Griffin Technology
for the upcoming 3G-capable iPhone. Alongside the case images is a
rendering
of the 3G iPhone shape.
The moldings reveal the same tapered shape that has been circulating in rumors and photos over the past few weeks. Another case manufacturer had previously posted photos of the 3G iPhone case with a very similar design - with a curved back and a larger opening for the earpiece. The larger opening is presumably there to allow for the additional sensor that has been rumored.