Apple Researching Virtual Reality Headsets
Apple's latest patent application reveals that they're continuing to look into personal virtual reality headsets. The February 2008 application is titled "Automatically adjusting media display in a personal display system" and details a "personal display system" which can give "the impression of being in the theater."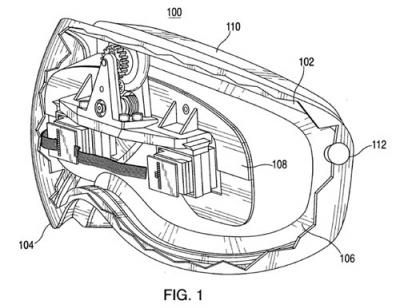 Apple suggests that by detecting the user's movements, the image could be adjusted accordingly:
For example, the device may detect a user's head movement and cause the portion of media displayed to reflect the head movement.
Apple even makes the point that they could take the realism so far as adding theatre surroundings, adjusting sound effects based on the user's "seat" and even adding outlines of other patrons sitting in the theatre.
It's not unusual for Apple's patent applications explore novel concepts but Apple has published previous patents related to similar headsets.