iPhone 2.1 Firmware Coming on Friday: Bug Fixes, Connectivity and Battery Life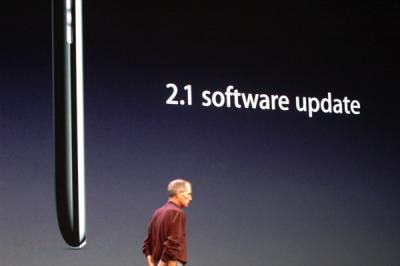 Image from
Engadget
Alongside the other announcements, Apple announced that the iPhone 2.1 firmware will be released this Friday as a free update. The much anticipated version upgrade will address many of the issues that have been plaguing iPhone users. Changes include:
- Significantly better battery life
- Fewer call drops
- Bug fixes
- Faster backups to iTunes
- No App crashes
The iPhone 2.1 firmware will presumably support the same Genius playlist features described in the new iPod Touches. (Nike+iPod support will be unlikely without a hardware add-on since it uses specialized hardware to communicate with the transmitter.)
No mention of background push notifications were made, however, which were originally planned for a September release.