Apple Launches MobileMe and Apple TV 2.1 [Me.com Offline for Now]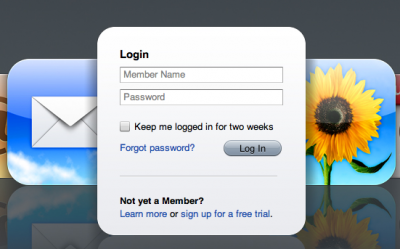 Apple has finally launched their MobileMe service at
Me.com
. The web-based service replaces .Mac and offers web-based email, calendar, addressbook, online storage as well as sync services. Apple has also a few other updates to provide additional support for MobileMe:
- Apple TV version 2.1 is available. This update incorporates MobileMe support as well as iPhone/iPod touch Remote capabilities.
- iTunes 7.7 was released last night.
Finally, a MobileMe Updater for Mac OS X can be found in your Software Update:
The Mac OS X Update For MobileMe is recommended for users running Mac OS X Leopard 10.5.4 and includes general system fixes that enhance your Mac for MobileMe.
For detailed information about MobileMe, please visit this website: http://www.apple.com/mobileme/
For some the update does not appear until you go into System Preferences -> .Mac -> Account Details. Then you will be prompted to go to Software Update which will show the updater.
Apple has had a busy night with multiple releases, including the partial launch of the iTunes App Store.
Update: We've received confirmation that Push services are now working under iPhone 2.0 Firmware.
Update 2: Apple pulled Me.com offline for now.