iPhone 3G Unboxing Photos [Updated]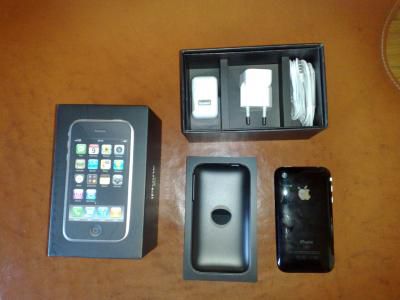 An iPhonePortugal forum user
(
via Engadget
) has posted the first photos of the iPhone 3G being unboxed. It appears that the unit is one of the demo units supplied to stores. According to the poster, the internet speed is quite good and the App Store is not yet online.
The first of the demo units are also said to have been arriving at AT&T stores as early as today.
Updated: Gadgetomac posts additional photos of an iPhone 3G demo unit in Swiss retail stores.