Apple Confirms 8am Retail Launch of iPhone 3G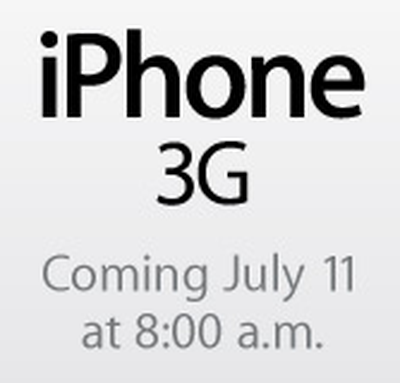 Despite some
mixed signals
at their retail meeting last night, Apple has now updated their retail website at
http://www.apple.com/retail
, indicating that the iPhone 3G will be launched at 8 a.m. at Apple retail stores on July 11th.
AT&T had previously announced an 8 a.m. launch time for the iPhone 3G launch, but we had not had official word from Apple. 8 a.m. is earlier than either of the retail shops typically open.
AppleInsider offers some additional tidbits from the retail meeting that took place on Sunday night. Of interest:
- Valid ID required. Social Security Number for those who are new to AT&T.
- It remains unclear how existing non-iPhone AT&T will be processed.
- Business customers must go to an AT&T store.
- FamilyTalk plan buyers must purchase at least 2 iPhones, or have an existing iPhone to be used in the plan.
- More details expected throughout the week.