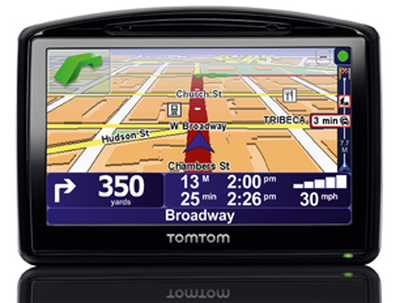 After today's
announcements
that the new iPhone 3G will have hardware GPS included,
TomTom announced
that they already have a version of their navigation software running on the Apple iPhone and plans on selling it to consumers.
"Our navigation system runs on the iPhone already," the TomTom spokesman said after Apple announced a new version of the iPhone that will include global positioning (GPS) capability.
TomTom is a manufacturer of car navigation systems (see above) and software.