Apple Event in Last Week of February?
TUAW tentatively claims that Mira Mobile is hiring for an unannounced Apple event in the last week of February.
The company reportedly coordinates television services for sporting and other live events, including Apple's events. TUAW cautions that this is otherwise unconfirmed information, but speculates the iPhone Software Development Kit (SDK) may be the subject of a late-february announcement. We received a similar (the same?) tip earlier this month, but were unable to confirm it.
Of interest, it does appear that Apple contracts out to MiraMobile for their AV needs. A video documents the AV truck that was used at the 2007 Macworld San Francisco Keynote speech, which was stamped with MiraMobile's url: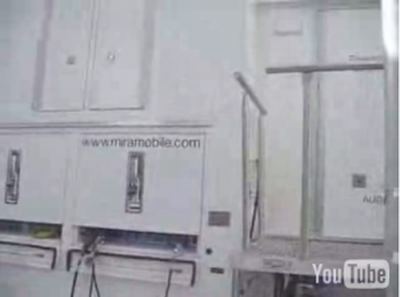 Appleinsider has also heard whispers about an "unusual number of visual resources" being prepped for late February. Apple is due for a number of potential releases in the coming weeks: Apple TV software revision, MacBook Pro updates, and Mac OS X 10.5.2. The iPhone SDK, however, is the most likely to warrant its own event.
Update: 9to5 is chiming in, citing February 26th as the exact date.