Apple has released a new iPod game, Block Breaker Deluxe, by Gameloft S.A.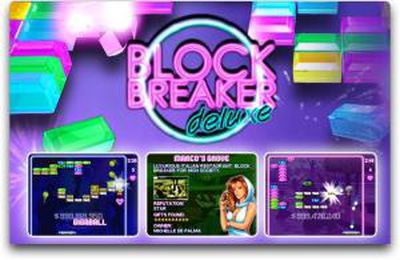 Block Breaker Deluxe is a classic, arcade brick-breaker game reinvented with hot graphics. Play the game and interact with cool characters in their jet-set nightlife settings: bar, dance club, beach, restaurant, casino, and more!
The game is available for all iPods that are compatible with iPod games, including the 5th generation iPod, 3rd generation iPod Nano, and iPod Classic.