Mac OS X Leopard Retail Box Video (Hologram)
After several user reports of early Mac OS X Leopard deliveries, we've been anxiously awaiting the traditional unboxing photos for the retail box of Leopard. While typically unrevealing, there's a certain satisfying closure in finally seeing the contents of the retail box.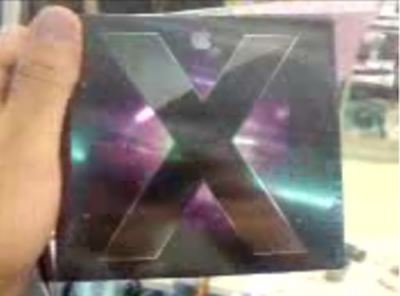 As it turns out, Apple has stepped it up with the Leopard retail box as this YouTube video shows. Leopard appears to come in a small DVD-sized box, with a large "X" on the front. The "X" appears to float above the Leopard desktop photo and has a holographic effect when you move the box back and forth.
Mac OS X Leopard will be launching on Friday, October 26th at 6 p.m.
Update: Stills of the Leopard Box have also been posted to Flickr: Front, Back, DVD