Ever since the first Apple Watch launched in 2015, Apple has preferred to display apps on the device in a honeycomb-like grid layout. Many Apple Watch users find this default layout difficult to navigate and find the app they want.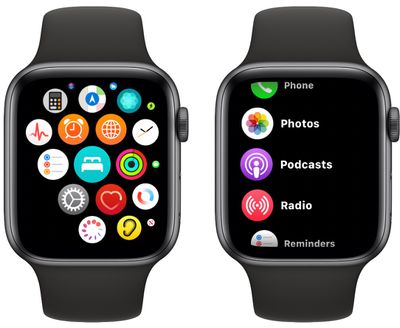 If you count yourself among them, you'll be happy to know that there's an alternative view you can use that displays your apps as a list. Here's how to switch to it on your Apple Watch.
Press the Digital Crown to bring up the apps menu.
Select the Settings app.
Tap App View.
Select List View.


That's all there is to it. List View displays your apps in an easy-to-navigate alphabetical order and you can scroll up and down the list by turning the Digital Crown on your Apple Watch.