In iOS 15, Apple has enhanced the Maps app to include a new globe view that allows you to spin the world around and zoom into different regions on Earth.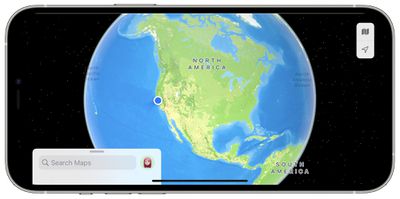 In previous versions of iOS, zooming out maximally in Maps would present you with a flat world map, but the new globe view gives you a three-dimensional view of Earth from space that's a lot more fun to navigate.


It's easier, too – just try using pinch in and pinch out gestures to drill down into areas, where you'll find more detailed information on vast geological features like mountain ranges, deserts, forests, and oceans.


For example, if you zoom into the Himalayas, you can find details on Mount Everest that include the mountain's elevation, distance, coordinates, and more. You can also check out related Guides and photographs of the peak.
For more on all the new features to be found in Maps in iOS 15, be sure to visit our dedicated Maps guide.