Apple's newest iPad Pro models, available in 11 and 12.9 inches, are the first iPads not to feature a Home button. On traditional iPads, you press on the volume button and the home button to take a screenshot.
On the new iPad Pro models, taking a screenshot is just as easy, but the gesture is a bit different. To capture a screenshot, press on the power button located at the top of the device and the volume up button located on the right of the device at the same time.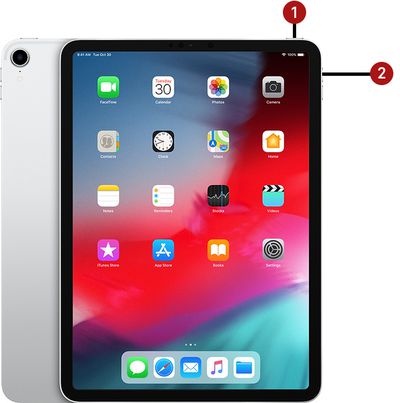 The two buttons are located closely together, so it's just a quick pinch gesture. This is the same way you take a screenshot on the iPhone X and later, Apple's iPhones without home buttons.
Make sure to press the volume up button and not the volume down button as the volume up + power gesture is the only gesture that will capture a screenshot. Pressing volume down and power will ignore the volume down and turn the display off. You'll also need to make sure just to press and release, as holding down the buttons will initiate a restart.