If you're the sort of person who likes to know exactly how much battery life your MacBook Pro or MacBook Air has left, then you'll want macOS to show the percentage next to the battery level icon in the menu bar. This article explains how.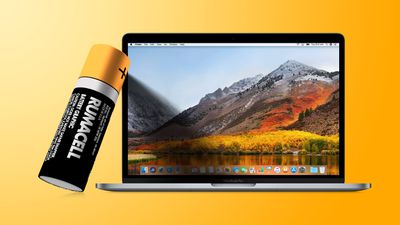 If you look at the right-hand side of the menu bar in macOS Monterey, you'll notice a battery level icon indicating the amount of charge your Mac has left. This provides you with a good approximation, but you would get a more accurate representation of how much battery life you have if there was a percentage next to the icon.
Since macOS Big Sur was released, Apple has the battery level percentage turned off by default, but you can easily enable it by following the steps below.
Launch System Preferences from your Mac's Dock, from the Applications folder, or from the Apple menu bar ( -> System Preferences...).
Click Dock & Menu Bar in the preferences panel.


In the sidebar on the left, scroll down to the "Other Modules" section and click Battery.
In the Battery options, click the checkbox next to Show Percentage. Make sure the box next to Show in Menu Bar is also checked.

Now that's done, you'll see the percentage next to the battery icon in the menu bar, giving you a more accurate idea of how much juice your Mac has left before you have to plug it in to charge again.


Did you know that you can also get a battery percentage on your iPhone? Check out our dedicated article to learn how.