In iOS 17 and iPadOS 17, currently in beta, Apple has made some privacy and security improvements to Safari, including Locked Private Browsing, and Advanced Tracking and Fingerprint Protection. Another change that may have gone under your radar is the ability to set a separate default search engine for Private Browsing sessions.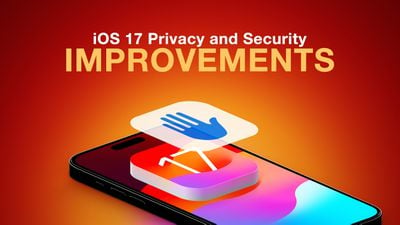 In previous versions of iOS, Safari uses the default search engine in both normal and Private Browsing modes, so if you have Google set as your default engine, that's just what you'll use in a Private tab, when searching via the address bar or from the context menu for the selected text.
In ‌iOS 17‌, if you want to set different search engines for normal and Private Browsing modes in Safari, now you can. For example, you may want to set Google as the default search engine in regular browsing mode and a different search engine such as DuckDuckGo in Private Browsing mode for privacy reasons.

Open the Settings app.
Scroll down and tap Safari.
In the "Search" section, tap Private Search Engine.
Choose your preferred default search engine. Options include Use Default Search Engine, Google, Yahoo, Bing, DuckDuckGo, and Ecosia.

It's worth mentioning that DuckDuckGo doesn't build user profiles, so it always shows the same search results to all users. It also prevents online tracking of searches or clicks. However, it relies on Yahoo! and Microsoft Bing for its search results, so if you find them lacking, that could be why.
For more information on the privacy and security improvements coming in Apple's next major software update, be sure to check out our guide.