WhatsApp has rolled out a new option that lets users send photos and video over the messaging platform in high resolution. Keep reading to learn how it's done.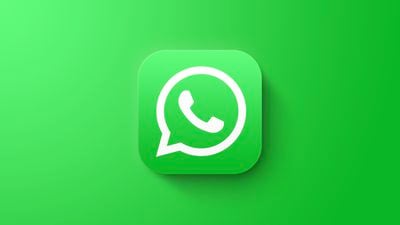 WhatsApp has released an update allowing iPhone and Android users to send photos and videos in high resolution, finally addressing the service's low quality media sharing limitation.
Called "HD quality," the option means users can send photos and videos that are clearer with minimal compression. Images captured on iPhone, for example, can now be sent in 3024 x 4032 resolution, rather than the previous maximum 920 x 1280 resolution, while video can be sent in 1280 × 718 resolution, rather than 848 × 476.
Recipients of HD photos/videos will see a HD label in the corner of the image, indicating that they have received a higher quality version, and all high resolution media is protected under WhatsApp's end-to-end encryption.
To get access to the feature, first update WhatsApp to the latest version, then follow these steps. (Note: If you don't see the HD option described below, the feature rollout has not yet gone live in your region.)
In a chat thread, tap the Camera button.
Select an image or video from your media library to send.
Tap the HD button located at the top of the screen, left of the other image/video editing tools.
Choose HD quality in the popup that appears, then tap Done.
Tap the Send button.

According to Meta, if a user's internet connection is low bandwidth, they will receive photos and videos in Standard Quality, and will be able to choose to keep the standard version or upgrade it to HD where available.