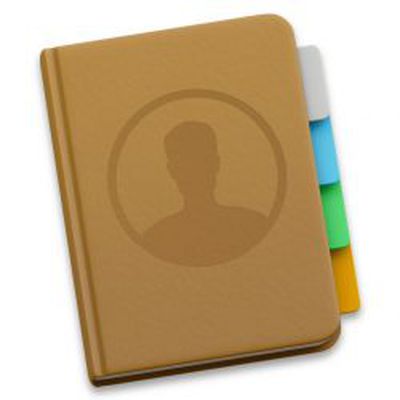 If you've been maintaining and migrating the same Contacts list across Macs over the years then you've probably come across your fair share of duplicate contact cards. They can also appear seemingly out of nowhere after setting up iCloud Contacts on your Mac for the first time.
Unless you intentionally keep certain information for the same contact separated out for whatever reason, duplicate cards will add nothing but irritation to your day, so here we're going to show you how to merge and/or remove them, whether you're sat at your Mac or not.

How to Merge and Remove Duplicate Contacts on your Mac
As with any computer procedure that involves deleting data, make sure you have a backup of your system before following these steps.
Launch the Contacts app on your Mac (found in Applications/Contacts).


In the Groups pane on the left, make sure All Contacts is selected at the top of the list. (If the Groups view is hidden, select the menu bar option View -> Show Groups to reveal it.)

From the menu bar, select Card -> Look for Duplicates....


A dropdown dialog will appear telling you how many duplicate cards were found that either have the same name but contain different information, or have both the same name and the same information. To merge the duplicate cards and information, click the Merge button.
How to Remove Duplicate iCloud Contacts on PC and Mac
If you don't have access to your Mac you can remotely delete duplicate entries in your Contacts list in the following way. Oddly, there's no way to select multiple contacts on an iPhone or iPad running iOS 11, so this manual method is the best workaround, although bear in mind it only applies to contacts synced to ‌iCloud‌.
Launch a web browser on your device or computer.

Navigate to icloud.com.

Sign in using your ‌iCloud‌ credentials.

Click Contacts.


Select All Contacts in the upper left corner of the screen.

Hold down the Command (⌘) key and manually click the duplicate cards you want to delete.


Click the cog icon in the lower left corner and select Delete from the popup menu.

Confirm you want to remove the selected contacts by clicking the Delete option in the dialog pane.