If you're trying to identify your iPhone model, you need to find out its model number. The steps in this article show you how.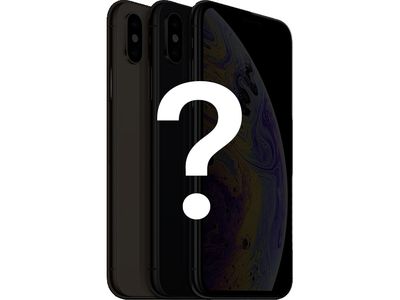 Apple maintains a comprehensive list of iPhone models, including the model numbers for devices sold in different countries. Once you've identified your ‌iPhone‌ model and model number, you can refer to Apple's list and learn other details about your device.

Open the Settings app on your ‌iPhone‌.
Tap through to General -> About.
Your device's Model Name is shown under the iOS version.
To the right of Model Number is your device's part number. To reveal the model number, tap the part number.

If for any reason you're unable to access the device's settings, you can find the model number on the device itself in the following locations.

iPhone 8 and Later
To find the model number on an ‌iPhone‌ 8 or later model that has a SIM tray, remove the SIM tray and look in the slot. With the help of some overhead light, you should be able to see the model number on the top side (the side with the display).


If the ‌iPhone‌ model only supports eSIM, it won't have a SIM tray. In that case, look in the top side of the Lightning connector for the model number.

iPhone 7 or Earlier
If you have an ‌iPhone‌ 7 or earlier or an iPod touch, you can find the model number printed on the back of the device.