Since Apple launched AirTags, the company has been enhancing their security to prevent stalking using the Bluetooth devices. One of these enhancements includes giving Android phone users the ability to detect an unknown AirTag if it is close to them.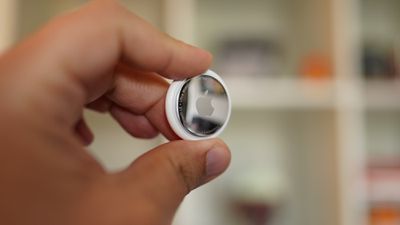 ‌‌AirTags‌‌ are designed to play a sound when away from their owner and will also alert iPhone owners if there's an unknown tag nearby, but Apple has been criticized for not going far enough with its anti-stalking measures.
For example, a May 2021 article in The Washington Post outlined how ‌‌AirTags‌‌ could be used for covert stalking, and one of the main criticisms was the lack of alerts for ‌Android users.
Apple responded by creating an app for Android devices that lets them detect an unknown AirTag or Find My network-enabled item that is found to be traveling with them, which should help prevent ‌‌AirTags‌‌ from being used to stalk Android users.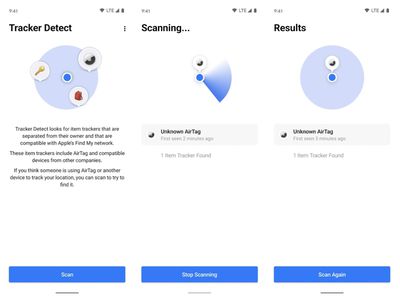 The app is called Tracker Detect, and it's freely available on the Google Play Store. Android users can use it to scan to find a nearby AirTag if they think that someone is using an AirTag or another device to track their location.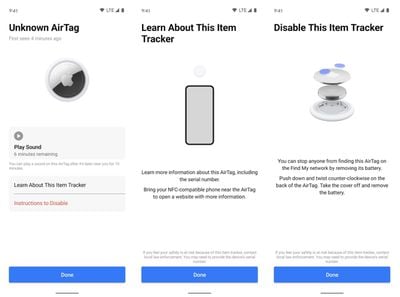 When conducting a scan, if the app detects an AirTag or Find My-compatible item tracker nearby for at least 10 minutes, you can activate a sound to help you locate it. Conducting a scan will reveal any nearby ‌‌AirTags‌‌, and if you find one, the app will offer information on how to disable it by removing the battery.