In December 2019, a security researcher discovered that Apple's iPhone 11 Pro models access user location data even when all apps and system services on the ‌iPhone‌ are set to not request the data.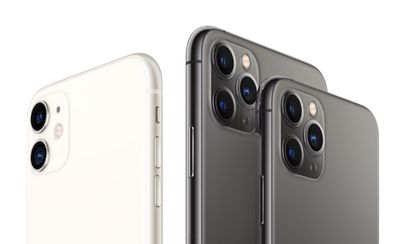 Apple responded by explaining that ‌these ‌iPhone‌‌ models have a U1 Ultra Wideband chip, and there are some areas where Ultra Wideband technology is not allowed because of international regulations. These iPhones use location data to make sure they're not in restricted areas. In other words, what the researcher had discovered was expected behavior.
Apple says that the location checks are done on-device and no data about location is being sent to Apple's servers. Even so, with the release of iOS 13.3.1, Apple is adding an option to its ‌iPhone‌ software that allows users to turn off the UI chip entirely if they so wish.
The new option is hidden away in settings, but you can find it by following the steps below.
Launch the Settings app on your ‌iPhone‌.
Tap Privacy.
Tap Location Services.
Tap System Services at the bottom of the menu.


Toggle the Networking & Wireless switch to the grey OFF position.
A prompt will appear – tap Turn Off to confirm.
Note that leaving the Ultra Wideband chip disabled in this way may also affect your ‌iPhone‌'s Bluetooth and Wi-Fi performance, so it's best to weigh up the pros and cons with regards to your own needs and circumstances.