With iOS 17, Apple introduced several new privacy and security features to its mobile operating system, one being the ability to require secondary authentication for Private Browsing tabs in Safari. Here's how it works and how to turn it off.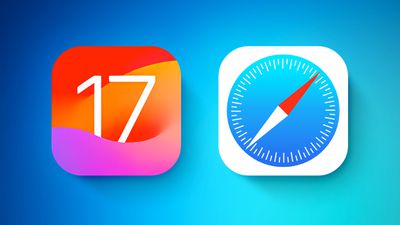 On an iPhone or iPad running ‌iOS 17‌ or iPadOS 17, if you have any Private Browsing tabs open in Safari and then exit the session or the app, Apple's browser now requires Face ID/Touch ID authentication or your passcode to access them again.
In other words, if someone gets hold of your ‌iPhone‌ or ‌iPad‌ when it is unlocked, they still won't be able to view your Private Browsing tabs without knowing your passcode.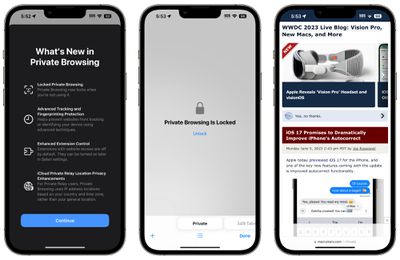 If you don't tend to hand your unlocked device over to anyone else or find the authentication requirement annoying, you can turn it off pretty easily by following these steps.
Open the Settings app on your ‌iPhone‌ or ‌iPad‌.
Scroll down and tap Safari.
Under the "Privacy & Security" section, toggle off the switch next to Require Face ID to Unlock Private Browsing so that it's in the gray position.

In ‌iOS 17‌, for the first time you can also select a different default search engine for private browsing tabs.