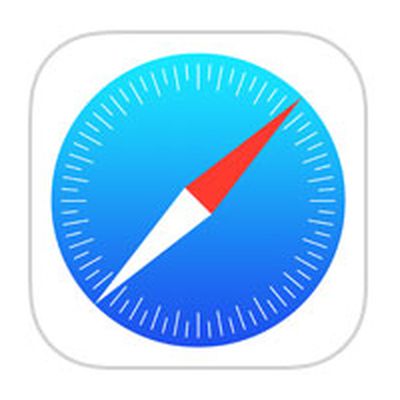 In Safari on iOS, the number of tabs you have open can quickly get out of hand because of the way the browser displays tabs in a vertical array when viewed in portrait orientation.
Using the close all tabs gesture is one solution for restoring order to your browser session, but that's no good if you're not finished looking at the open tabs, especially if you're busy researching a project or a vacation, let's say.
Of course, you could always bookmark the open web pages for later reference. But in previous versions of Safari, you would have to bookmark each tab one by one, which could end up taking a while depending on how many were open.
Fortunately, Safari in iOS 13 includes a new feature that lets you bookmark multiple tabs in a just couple of taps and save them all in a new or existing bookmark folder. Here's how it works.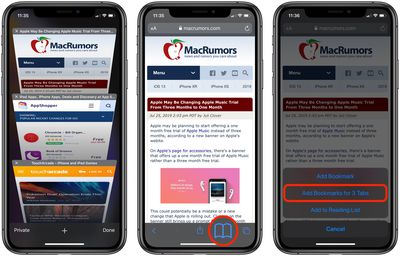 First off, make sure you have a few tabs open in Safari that you want to reference at a later time. Now, select one of those tabs, and in the main browsing window, long press the Bookmark icon (it looks like an open book).
A popup menu will appear at the on the screen from which you can select Add Bookmarks for X Tabs, the X being the number of tabs open.
Once you've tapped this option, you'll be asked to save the tabs in a new bookmarks folder (remember to give it a recognizable name). Alternately, you can choose a location from the existing folder list in which to save the tabs.


To access your bookmarks in Safari at any time, simply tap the Bookmarks icon in the main browsing interface to reveal all of your saved favorites and folders.