Wi-Fi Calling
By MacRumors Staff
Wi-Fi Calling Articles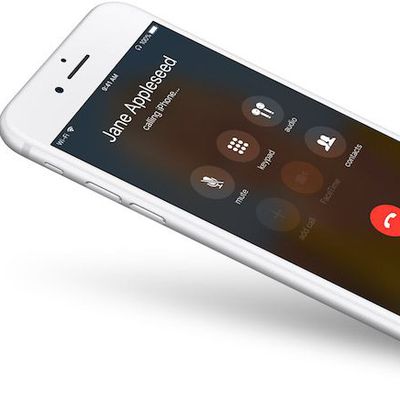 Sprint customers with an iPhone are widely reporting that Wi-Fi calling does not work after installing iOS 11.2 and carrier settings version 31.0. Hundreds of complaints have surfaced across the web, including the MacRumors discussion forums, Sprint and Apple Support Communities, Twitter, and Reddit, since the software update was released earlier this month. All models of the iPhone that...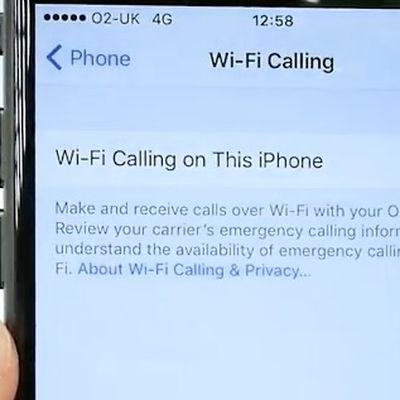 Following yesterday's iOS 10.3 release, several carriers around the world have enabled support for native Wi-Fi calling and VoLTE on iPhone. In addition to updating to iOS 10.3, the features require installing a carrier settings update to be enabled. Your device should prompt you to install the carrier settings update in Settings > General > Software Update. Features may be limited to...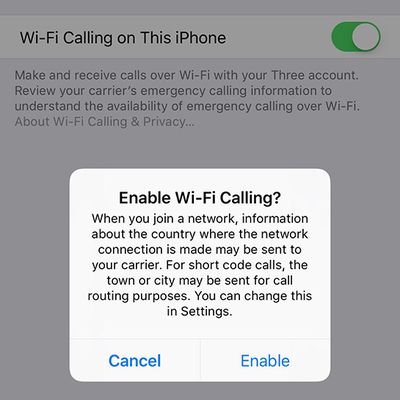 British carrier Three has seeded a carrier settings update—version 27.1—that enables native Wi-Fi calling on iPhones. Three previously required iPhone customers to use its free Three inTouch app for Wi-Fi calling, but the carrier settings update released on Friday introduces system-level support for Wi-Fi calls and texts under Settings > Phone > Wi-Fi Calling.We know that sometimes you can't ...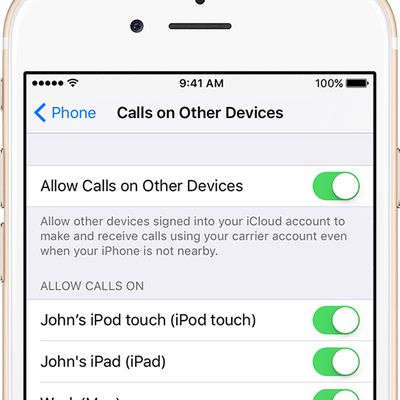 Verizon customers running the new iOS 10.3 beta have discovered that the carrier has added an option for Integrated Calling (Calls on Other Devices). The feature enables iPhone users to make and receive Wi-Fi calls on other iCloud-connected devices, including the iPad, iPod touch, Apple Watch, and most 2012 or later Macs, even if the iPhone is turned off or not on the same Wi-Fi network. The ...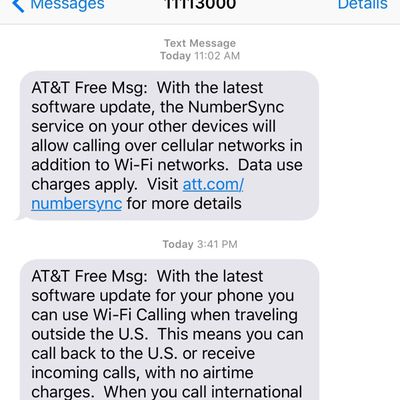 AT&T first introduced Wi-Fi calling in October of 2015, allowing customers to place calls over Wi-Fi in instances where a cellular connection is poor. At launch, AT&T's Wi-Fi calling feature could only be used within the U.S., Puerto Rico, and the U.S. Virgin Islands, but as of this week, Wi-Fi calls can also be made from other countries. Starting this afternoon, and following the iOS 9.3...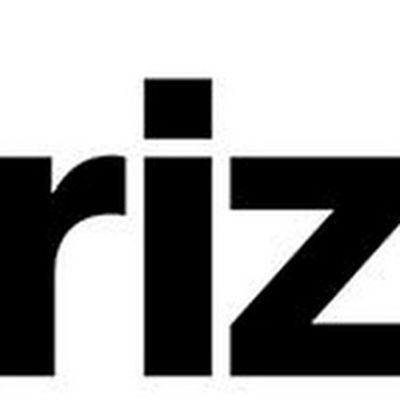 Verizon yesterday announced that it will begin rolling out support for Wi-Fi Calling next week, starting on Monday with Samsung's Galaxy S6 and S6 Edge. iPhone users will need to wait a bit longer, with an update enabling the feature expected "early next year." Wi-Fi Calling will initially be available on the Samsung Galaxy S 6 and Samsung Galaxy S 6 Edge and will be rolled out as a software...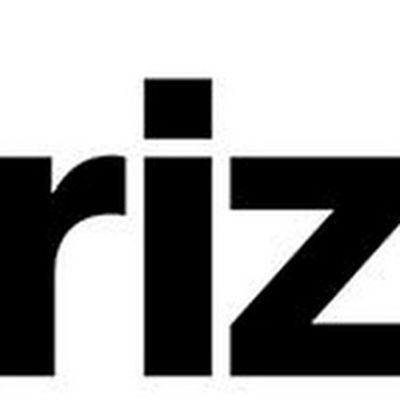 Verizon Wireless is the only major carrier in the United States that has not introduced Wi-Fi calling, but it appears that could change in the near future as the FCC today approved the company's request for an FCC waiver [PDF] that will allow it to move ahead with its plans. Like AT&T, Verizon applied for an FCC waiver to delay implementing a teletypewriter (TTY) service for deaf and...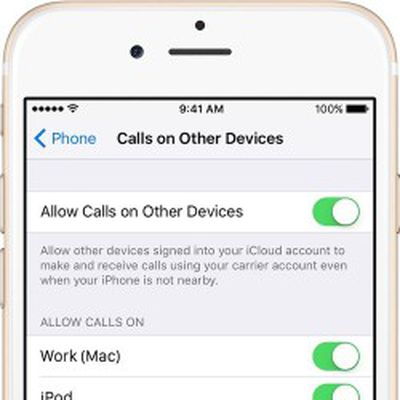 Alongside the launch of iOS 9.1, Sprint has implemented an enhanced Wi-Fi calling feature for its users, allowing them to make and receive calls on multiple iOS and Mac devices over Wi-Fi or a cellular connection. Prior to today, it was possible for Sprint users to make and receive calls from iPads and Macs using an iPhone's cellular connection, but that functionality did not extend to calls...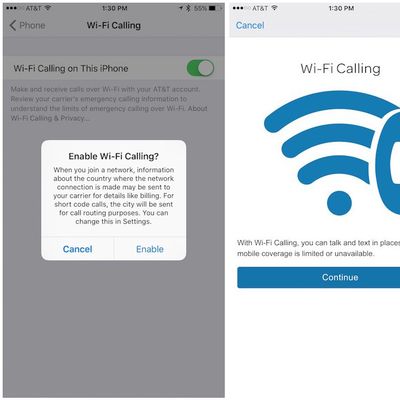 AT&T has flipped the switch on Wi-Fi calling, making it available to customers with eligible plans that are running iOS 9. MacRumors has received tips from customers who were able to activate Wi-Fi calling and we were able to activate the feature on our own iPhones. A number of readers in our forums are also having success activating Wi-Fi calling. Wi-Fi calling is a feature that lets calls be ...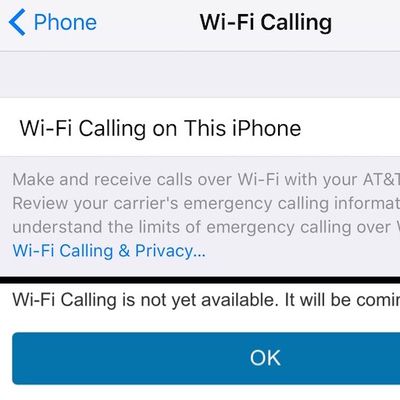 Originally tested in an iOS 9 public beta back in August, AT&T ultimately held back on a wide public release for Wi-Fi calling due to its decision to wait for an FCC waiver that would temporarily relieve the carrier of needing to offer support options for deaf and hard-of-hearing people. The Federal Communications Commission's rules state that all calling services need support for a...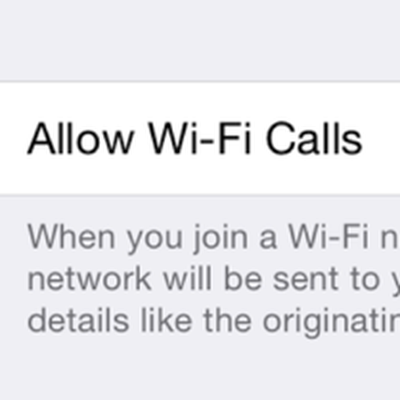 Today's iOS 8.3 update expands iOS 8's WiFi calling feature to two new carriers: Sprint in the United States and EE in the United Kingdom. WiFi calling is a feature that was first introduced in iOS 8, letting users make phone calls using WiFi instead of a cellular network when connected to a WiFi network. T-Mobile has thus far been one of the only carriers to support Wi-Fi calling in the...