Many Sprint Customers Unable to Use Wi-Fi Calling on iOS 11.2 [Updated]
Sprint customers with an iPhone are widely reporting that Wi-Fi calling does not work after installing iOS 11.2 and carrier settings version 31.0.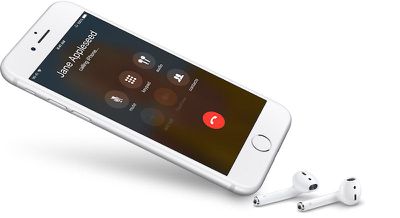 Hundreds of complaints have surfaced across the web, including the MacRumors discussion forums, Sprint and Apple Support Communities, Twitter, and Reddit, since the software update was released earlier this month.
All models of the iPhone that support Wi-Fi calling appear to be affected, ranging from the iPhone 6 to iPhone 8 Plus, among others.
It's unclear if the issue is due to iOS 11.2 or the updated carrier settings, which support features like Wi-Fi calling and VoLTE. AT&T, Verizon, and T-Mobile customers are not affected, suggesting this is a carrier-specific problem.
Many affected customers have performed basic troubleshooting, such as resetting the iPhone's network settings or simply turning the device off and on again, but there doesn't appear to be a solution that works on iOS 11.2.
As a temporary workaround, some users have downgraded to iOS 11.1.2 and found that Wi-Fi calling becomes functional again.
MacRumors does not have an iPhone on the Sprint network in its possession, so we're unable to reproduce the issue. Sprint directed us towards Apple, which has not responded to multiple requests for comments over the past few days.
Last week, a support representative on Sprint's website relayed that the carrier plans to apply a temporary fix across a limited number of Wi-Fi calling servers while evaluating a long-term solution to the apparent bug. After several days, however, Wi-Fi calling is only working intermittently at best for some customers.
Apple also appears to be collecting data from affected customers who contact the company so that its engineers can investigate the matter, as it routinely does with any potential hardware or software issues.
For those unaware, with Wi-Fi calling, you can make or receive a phone call if you have a Wi-Fi connection in an area with little or no cellular coverage. The feature can be enabled in Settings > Phone > Wi-Fi Calling.
Update: Sprint says it is "actively working to resolve this" issue. A company representative said Sprint will "implement some additional changes" on late December 11 to increase Wi-Fi calling capacity. "This should get us to the optimal performance that is expected," the employee wrote.
Update 2: Sprint issued a carrier update that appears to solve the Wi-Fi calling issue for most Sprint users.